With on-premise mail servers, a company buys a server and manages it completely itself. Essentially, the company is responsible for ensuring that the server is equipped with appropriate security technology and that it is regularly maintained and updated.
In addition, when new software is introduced, the company must ensure that the appropriate server capacity is available. For most companies, on-premise means that the server is physically located in the same location as the office and cannot be accessed from outside.
So, even with the exponential rise of businesses moving to the cloud, here are some reasons why on-premise may still be a better fit for some companies.
Advantages of On-premise Email Servers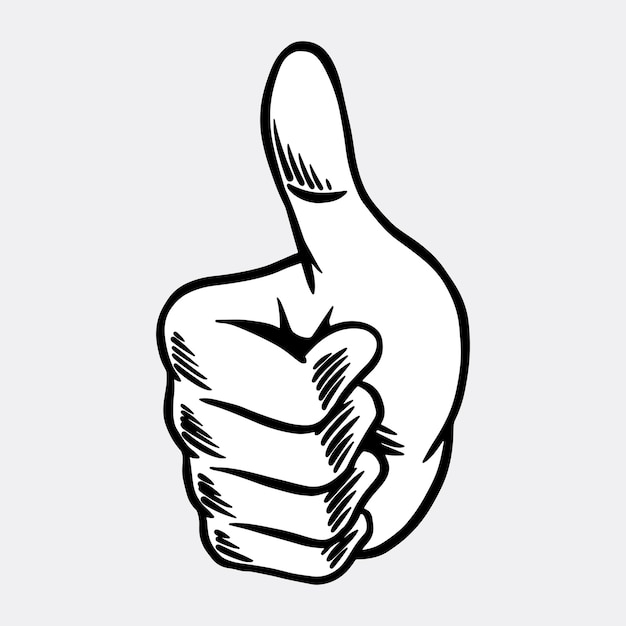 1. Data protection
Your data, server infrastructure, and email software platform are all under your control. The on-premises software can be maintained by your IT staff. You can decide on the software upgrades, security of your email, and hardware configurations.
Some companies like banks, hospitals hold sensitive data in email. Therefore, if the customer policies demand that you retain complete control of your data, an on-premise email solution may be preferred. You will be safer with the notion that your customer data sits behind an internal firewall.
Most cloud-based email hosting services use what's called multi-tenancy. Basically, the servers hosting your emails also hold other companies' emails. With proper security, this isn't an issue. User access can be strictly controlled. Communication between virtual servers running on the same host is isolated.
However, security isn't always perfect. Automation can go wrong, configurations can be misapplied, or vulnerabilities allowing guest VMs direct access to the host can go public (this has happened before).
Few dedicated email hosts are not going to be multi-tenancy, though, so if you want to avoid it completely, running your own mail server is the only reasonable option. Because data is stored locally on your premises, you have full control over it and its security. Your own data, and possibly also customer data, is not stored on the server at another company. This means that confidential or sensitive data does not need to leave your company – a condition required by some industry regulations.
2. Local storage
If network problems occur and the connection to the internet is interrupted, your employees can still access the data with on-premise solutions.
If you would like to consider a cloud-based email hosting solution, please check out our blog here for the advantages of cloud-based email services.
3. A one-time investment capital investment on the mail server
There are no ongoing software costs. With on-premise servers, the software is usually purchased outright. It is a one-time capital investment. This works better for some business models. It can also be cheaper to operate after the initial investment in the server. Also, with an on-premise email server, you never have to worry about your email accounts being suspended abruptly for non-payment.
4. You can make backups according to your preferred frequency and schedule
Because you are in control of your email server, you can take backups according to your requirements – schedule and frequency – to meet your exact company policies. This is helpful in cases where you need to meet and maintain certain government or industry regulations.
5. You are not at the mercy of your email service provider
Even with the best email solution, your mail server is likely to go down at some point.
With an on-premise email server, you will have full access to your infrastructure, hosts and everything necessary to troubleshoot and resolve the outage.
When you're fully reliant on your third-party email service provider, no amount of quick reaction time from your internal team matters.
6. You already have a high-tech data center
This isn't really an advantage, but rather a reason why you should consider an on-premise email server.
Good on-premise infrastructure is expensive to set up and maintain – load balancers, storage arrays, redundant virtualization hosts, UPSes, and so on. If you've already invested in setting up a data center, then it makes more financial and business sense to proceed with an on-premise mail server than opt for a monthly subscription.
Why? Because the main benefits and selling points of moving your email to the cloud is scale and uptime, i.e., you can take advantage of your third-party email service provider's huge capacity and redundancy to guarantee performance and uptime. However, if you have already done the work of setting up a resilient data center, all the projected ROI that cloud email hosting promises is cut — substantially.
Disadvantages of On-premise or Self-hosted Mail Servers

The advantages of data protection for on-premise email hosting may also be viewed as disadvantages as follows:
The initial capital expense can be very high as it includes not just purchasing the on-premise server program but also having the recommended hardware requirements on your physical servers. Buying suitable hardware can be pricey, and raising this capital may not be possible or the best use of company budgets for most startups and small to medium-sized businesses.
Most on-premise email servers are complex to set up, maintain and upgrade.
Special IT knowledge and skill is required to set up and maintain on-premise email servers in order to guarantee uptime and secure emails held on the server. This specialist skill may be difficult to find or expensive to maintain.
Servers of any kind will depreciate with time, meaning that you will need to upgrade the email server hardware after a few years – typically, every three to five years. The cost of upgrading servers can be very high for most businesses.
Because the systems are housed onsite, you will need to dedicate additional costs to ensure the on-premise email server has adequate physical security. This includes – investing in a data center – which comes with costs such as:

physical access controls, e.g., biometrics/ card readers,
air conditioning to keep the server room cool,
raised racks for servers to protect the servers against flooding
uninterrupted power supplies (UPSes)
fire extinguishers and fire alarms to protect against fires, and so on.
Also,
Maintaining on-premise mail servers can be very time-consuming for your staff because it means they are responsible for:

installing software updates. In most cases, if an update is released, it is not applied automatically. It must first be purchased.
updating antivirus signatures in a timely manner
updating antimalware signatures
keeping firewall configurations properly set up to secure individual email accounts
creating and maintaining backup programs. Creating backups can be time-consuming and complex if it is to be done in the right way. See the golden 3-2-1 backup strategy.

On-premise mail servers are difficult to scale as users increase. Scaling may sometimes mean purchasing and setting up new hardware.
There is a risk of email server software being discontinued. On-premise solutions are often highly customized, which means that when support is discontinued, there are no longer any (security) updates or further developments.
To move to the cloud or stay on-premise?
There are substantial benefits and drawbacks to both cloud email hosting and on-premise mail servers. While cloud-based email hosting is gaining more traction, there are scenarios where having an on-premise mail server still makes sense. We recommend that you assess your organization's needs and find what best fits your data, team, company and industry.
If you assess your business environment and determine that an on-premise mail server is more suitable, get in touch with us for a quotation for an on-premise mail server.
Related articles
7 Benefits of cloud email hosting
15 challenges of on-premise or self-hosted email for business